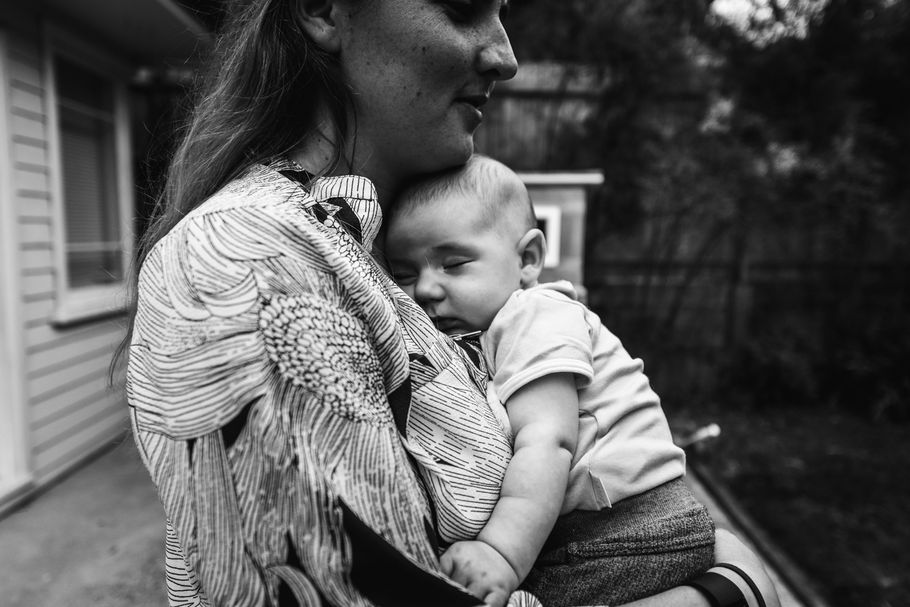 I've recently introduced milestone sessions. These short but sweet 30 minute sessions are available to clients who have held a full priced session within the last 12 months. Designed as an update to your annual photos, to capture progress of your newborn, or to document a life event - a new dog, moving home, a special event - or just because time moves fast. 
This little session was to capture baby Elliot just before his 3 month milestone. You might remember my recent fresh 48 session - that was this beautiful family. It was so nice to stop by and see how they are all getting along. I love the relaxed feeling of these images. No special preparations, just a snapshot of a typical Sunday and precious keepsakes of their family story. 
My favourite photograph is the one where big brother Noah is feeling overwhelmed after a long day. I love the way both Erin and Liam are so soft and understanding with him. We all must have experienced this a million times (a day?! ha) with toddlers. I love that they have it documented. In the thick of parenting, newborn in arms and a tired toddler and still they are both smiling. Love is in the details.