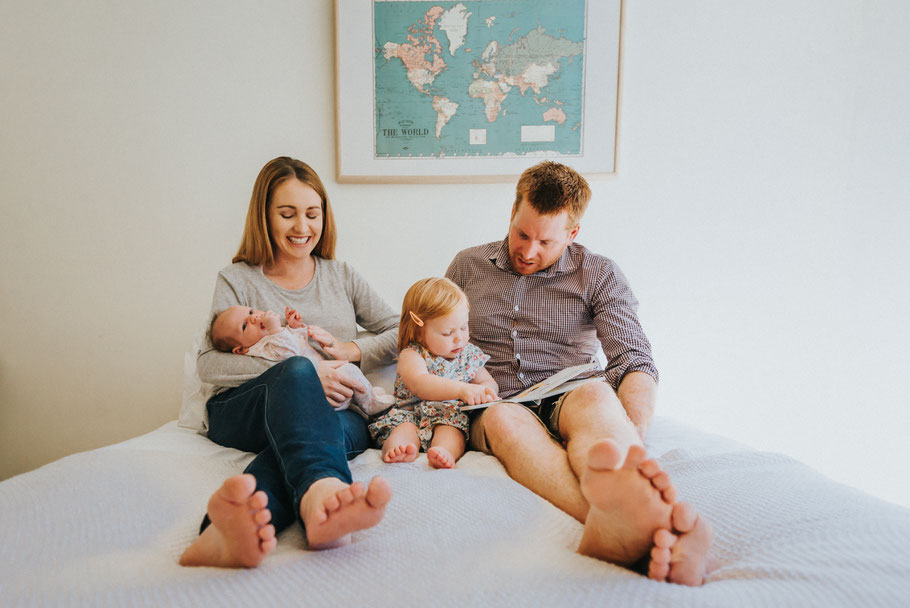 I met Laura, Michael and Farley late last year for an in-home maternity session. It was a super relaxed afternoon at home to capture just some pregnancy photos and a family portrait. I was lucky enough to be asked back again when their second daughter arrived in January. So here are some favourites to welcome baby Hallie. 
In-home sessions are really so easy especially when you have a toddler. We are able to stop for snacks or feeding and it's also a capture of your home. They really are sessions that tell your story as well as create a keepsake of those early newborn days. 
Laura writes a blog Baby Brain Sydney - you definitely need to follow along if you're looking for things to do with children in Sydney.